Eazzy Corporate Secretarial
Designed for Management Companies or Company Secretarial Offices, Eazzy Secretariat will organise, structure and generate information to facilitate your daily tasks. This software is for the Management & administration of any type of entity.
Registers, Share Ownership, Jobs & Timesheets
Corporate Secretarial Software
We've been working for over 15 years to develop the perfect Company secretarial software to make your business life easier.
Find Out More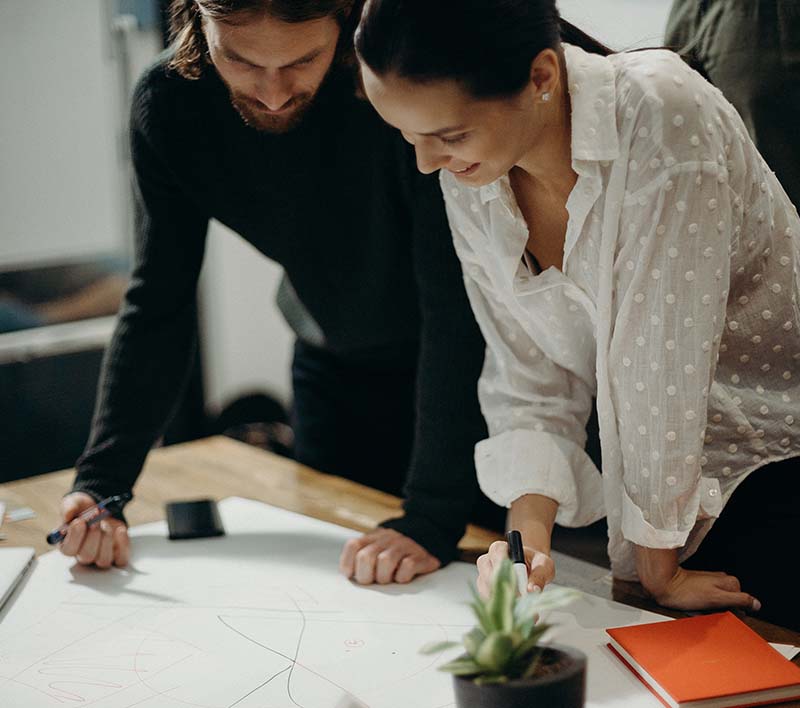 EAZZY CORPORATE SECRETARIAL
Features Listing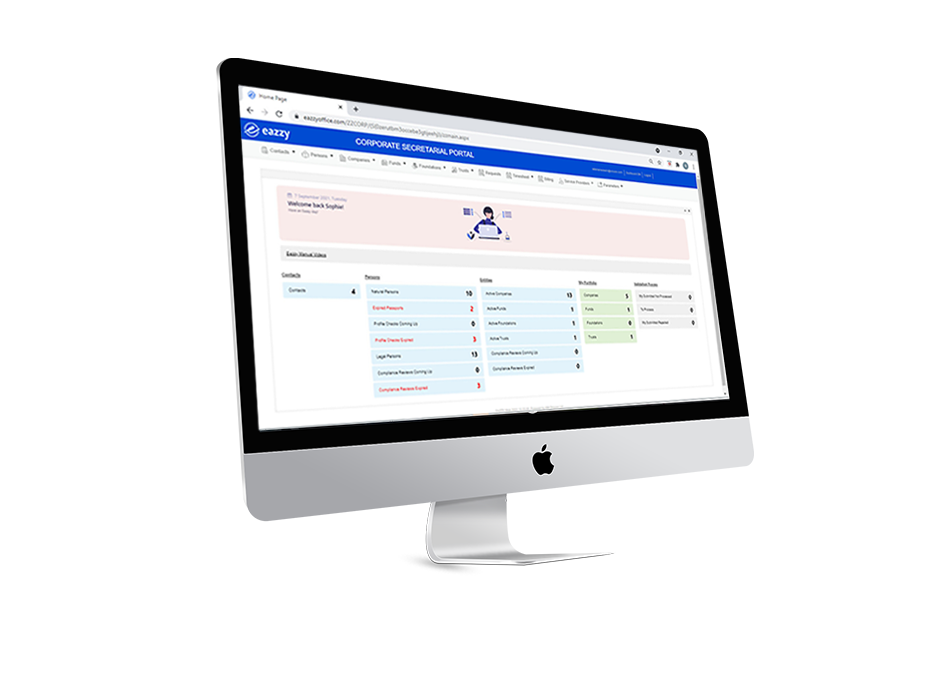 Control and administrate your entities easily
Administration of Entities: Create an Unlimited quantity of entries and in doing so, centralize your entities documents, data, and information in one place. Manage effectively, all Officers, Directors, Bank Signatories & Shareholders information as well the share ownership and share capital of all entities. Eazzy allows also for the configuration of custom data fields for your company and contains numerous Integrated reports while allowing you to do your own customized reports. Use of inbuilt DMS for you and your teams to have access to one single source of truth.
DMS & Automated Registers: For the creation and classification of all types of documents required, such as registers, resolutions, share certificates, or any other document. Eazzy will generate the right type of document which will be auto-populated and jurisdictionally relevant. Eazzy Corporate secretarial has an Integrated DMS with templates and libraries to suit your needs. As needs evolve you may easily insert your own templates in the system. Adopting a Cloud, on-premise, or hybrid access to your documents is possible.
The best tools to manage customers and stakeholders
CRM: Managing all your indirect stakeholders has never been so easy with Eazzy corporate CRM.
Management of all entities 'stakeholders': Create and Manage various types of relationships and roles for legal and natural stakeholders for the entities you manage. And based on those relationships derive various KYC reports and profiles directly from the integrated Document Management System (DMS).
Managing meetings and tasks: Managing your tasks has never been so easy. Ensure you are on track with all your follows ups or to do tasks requiring your attention. Ensure your teams fulfill regulatory filings and compliance tasks with simple reminders.
Reports & other functions: The software is linked to all Office tools allowing to link outlook pop-ups and reminders to ensure you perform your tasks on time. Extract excel reports and create your own dashboards for efficient management of your teams or customers. Integrated user journal for audit trail in the system will let you know who does what when.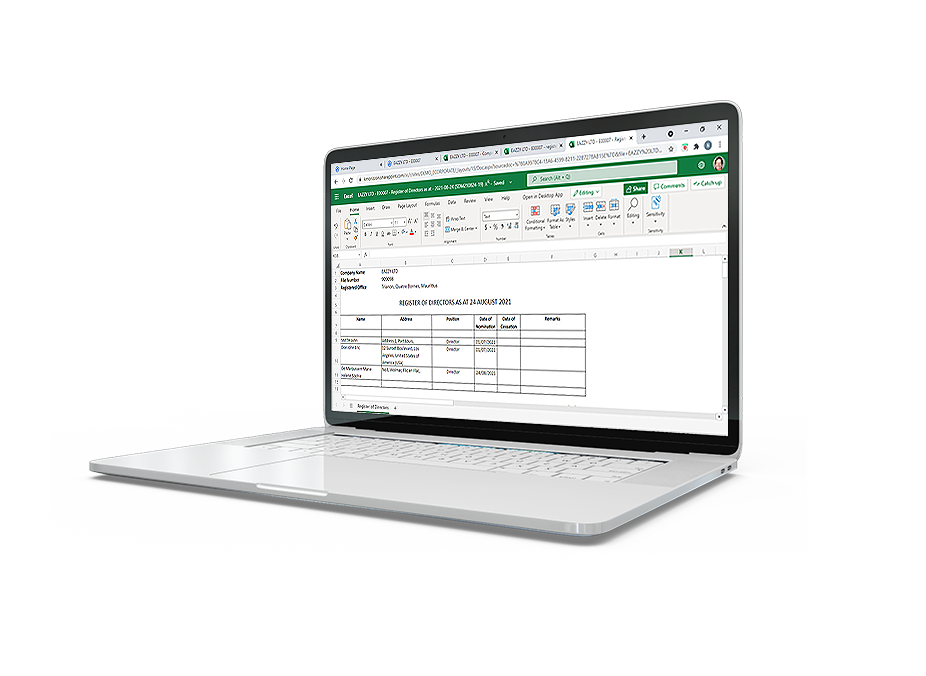 ADD ON MODULES
Additional Modules to plug in
Are you Interested in our EAZZY Software?