Eazzy Notarial
Notarial is a software designed by Notaries, for Notaries regulated by the Code Napoleon. This simple, easy to use software, facilitates the automatisation of acts and the management of customers, so that the real focus is set onto providing professional service.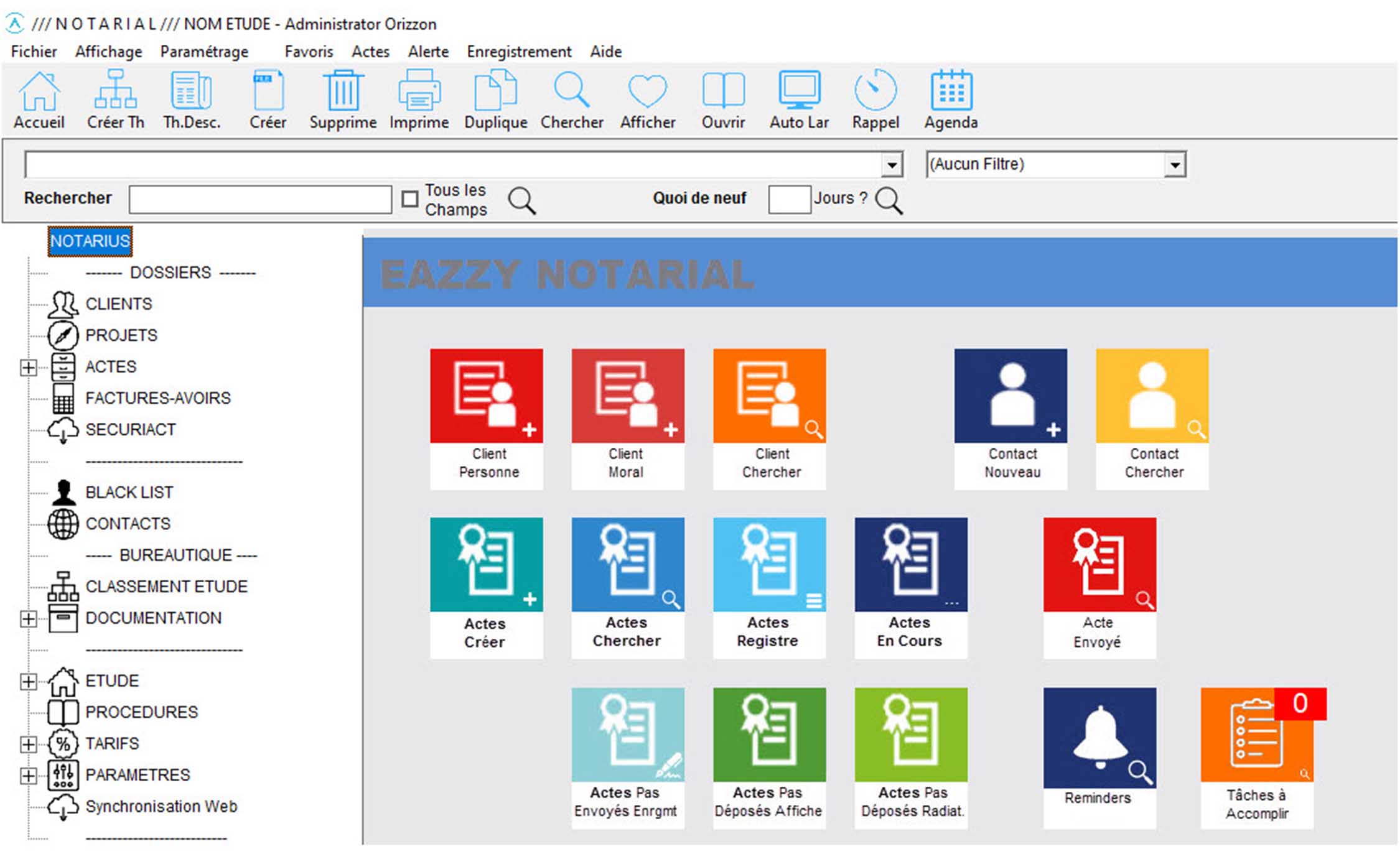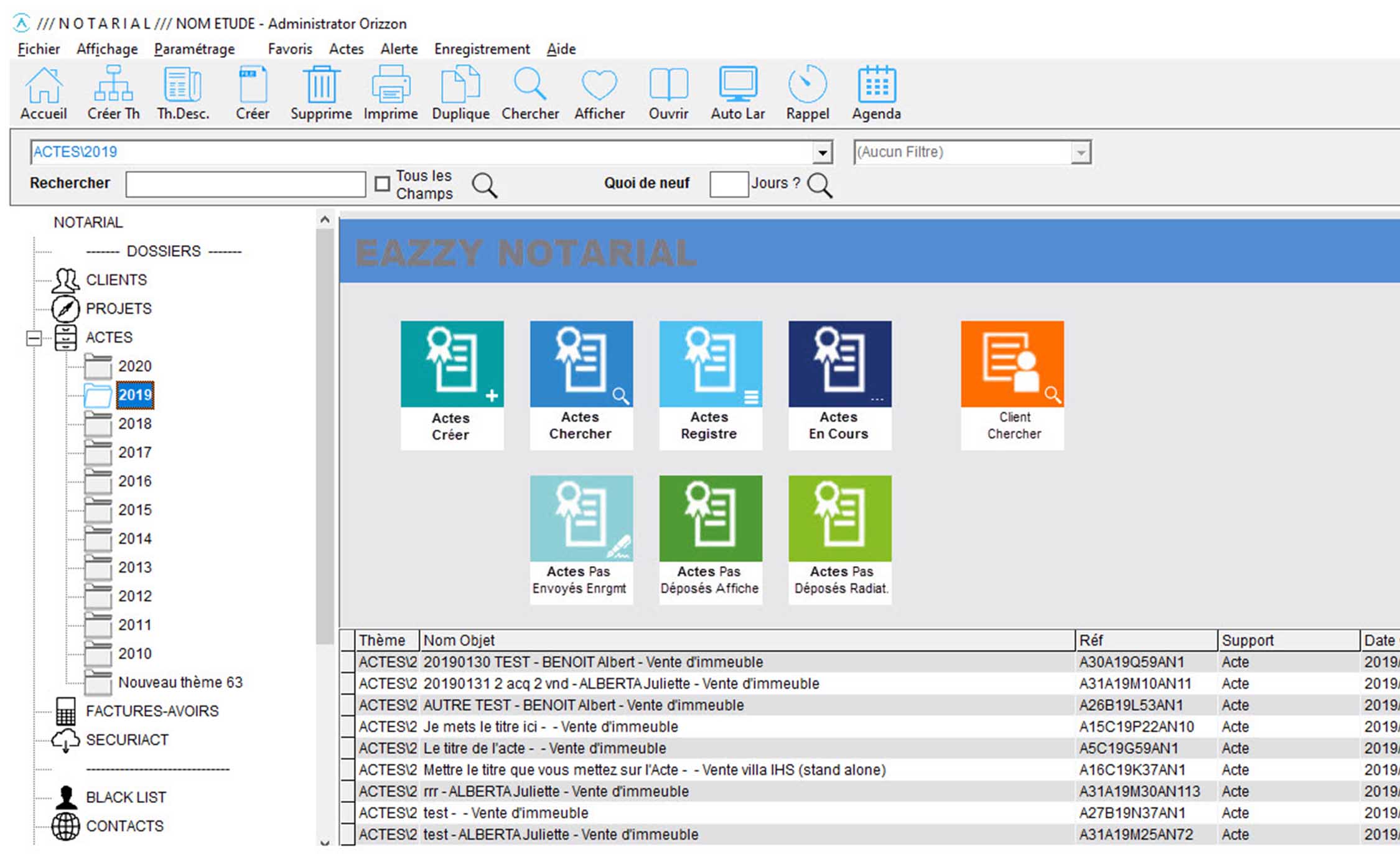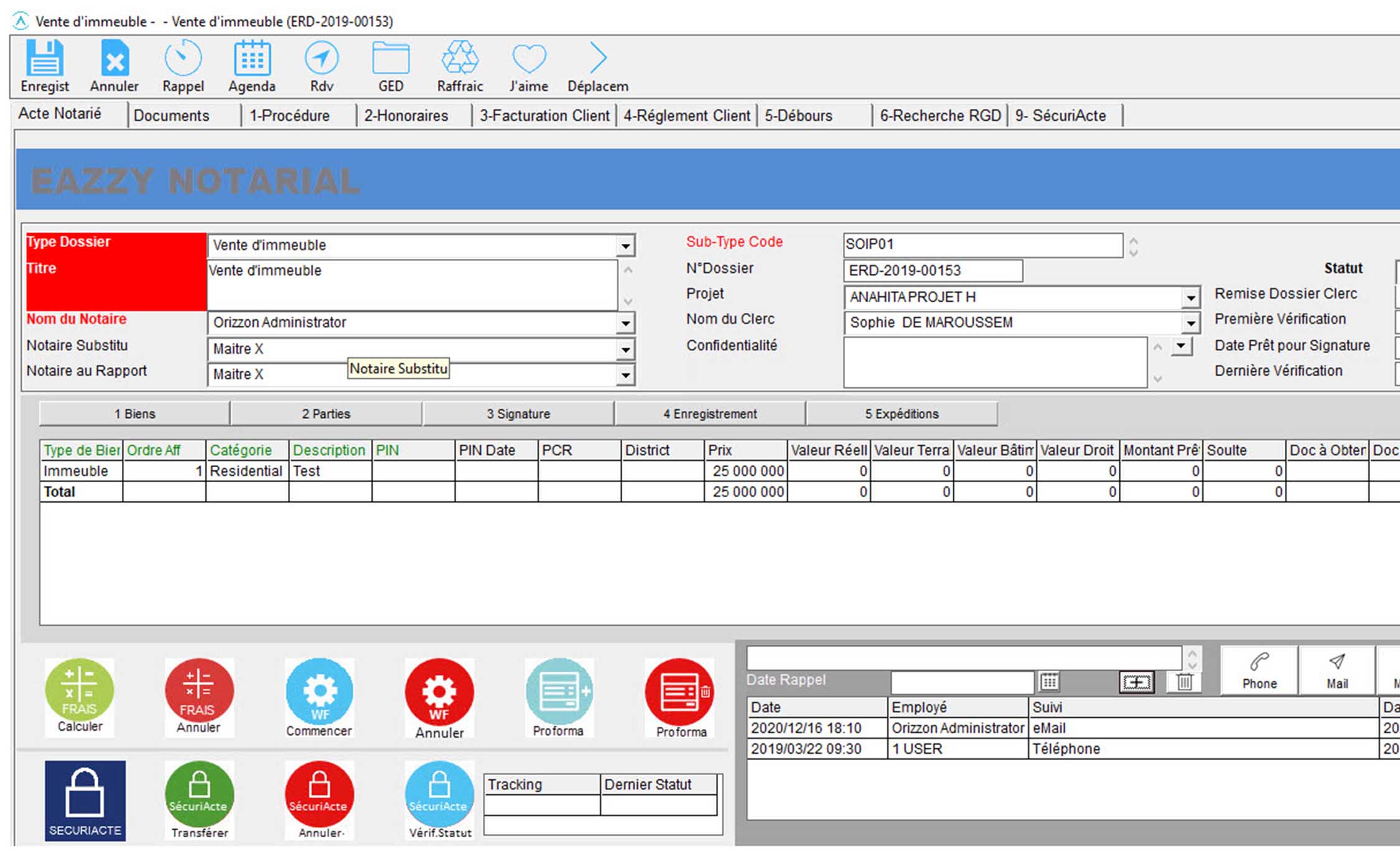 PROJECTS, CUSTOMERS, ACTS
Notarial Management Software
We've been working for over 15 years to develop the perfect Notarial software to make your business life easier.

Find Out More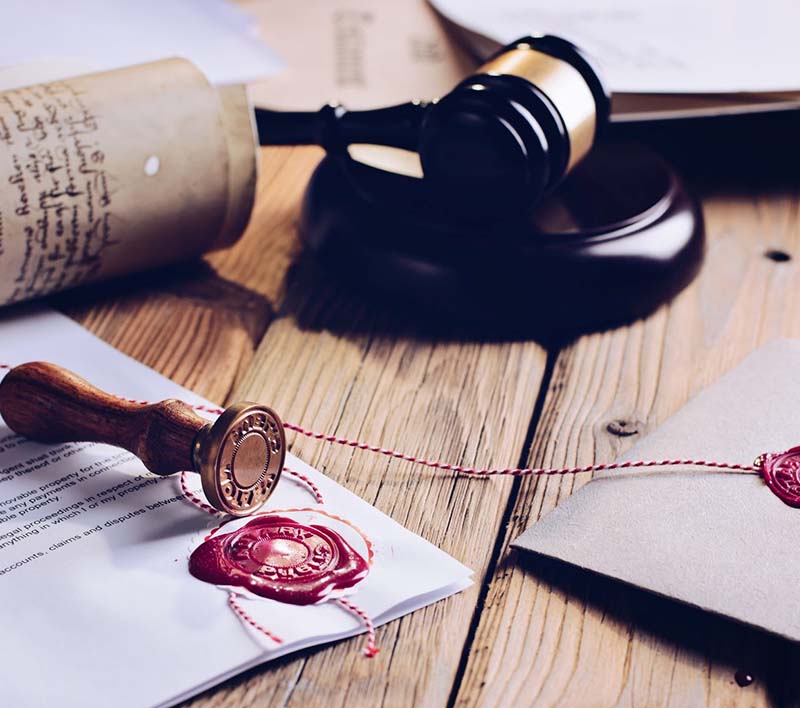 EAZZY NOTARIAL
Features Listing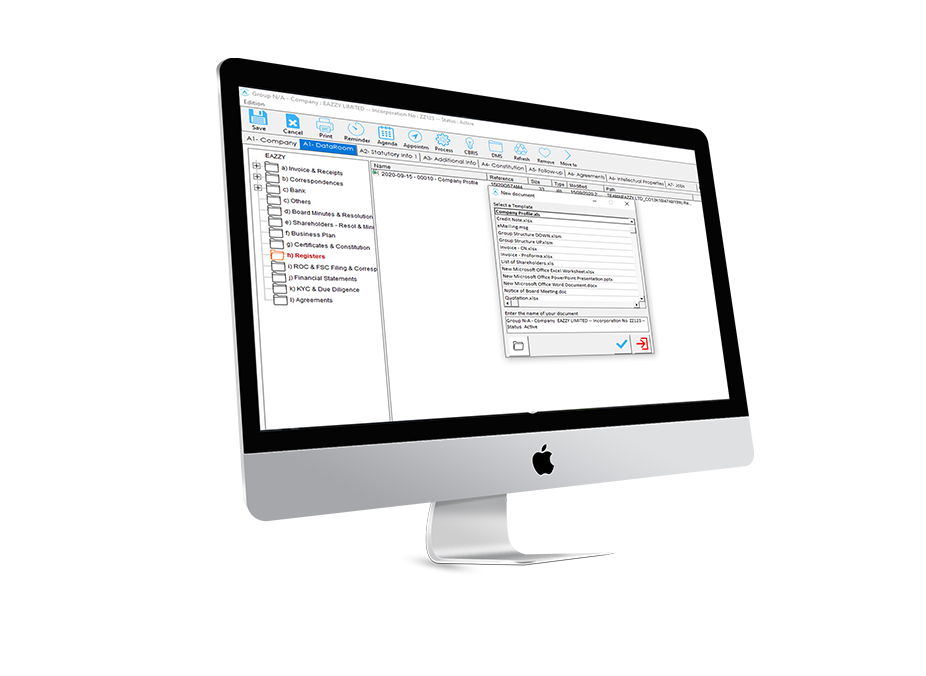 EFFICIENT DATA AND DOCUMENTS MANAGEMENT
Managing all your information in one place
Customer Management: All your customer's information, data and documents are in one place, for a single source of truth. Save time without having to recreate entries for your customers. Import your own blacklist to ensure that your clients are continuously cross checked with the updated list in the system.
Acts Management: Clerks will save time and mistakes are avoided. They may also follow what is the progress status on an Act, with the checklist or by viewing the follow up table. The automatic calculations of fees and taxes is integrated as per legal requirements and more time is saved in this process. Customised invoices are generated and saved in the inbuilt DMS. The system will allow you to register payments and receipts which will update the amount due by customers or by the Office to other parties.
Projects Management: The detailed information per Act will also be available and all documents linked to the Projects, the Acts will be classified in the DMS integrated in the software.
We calculate and organize your payments
Billing:  Just follow the simple billing process on Acts, print your customized invoices and get updated statements of Accounts on each Project, Act or customer. Eazzy Notarial can be linked to any accounting software.
Document Management System: We believe that it is important to have secured, organized & automated filing directories for documents' intuitive and quick access besides other all search functions available. Numerous functionalities such as single or grouped documents naming conventions, in built templates or automated Acts, unique document references, as well as classification of mails with or without attachments at the date received or sent besides many other functions, will make that you will not spend time creating, searching and saving any type of document. Adopting a Cloud, on premise or hybrid access to your documents is possible as Eazzy Notarial inbuilt DMS section can be linked to any cloud. Get more insight by viewing EAZZY DMS-FILING on this website.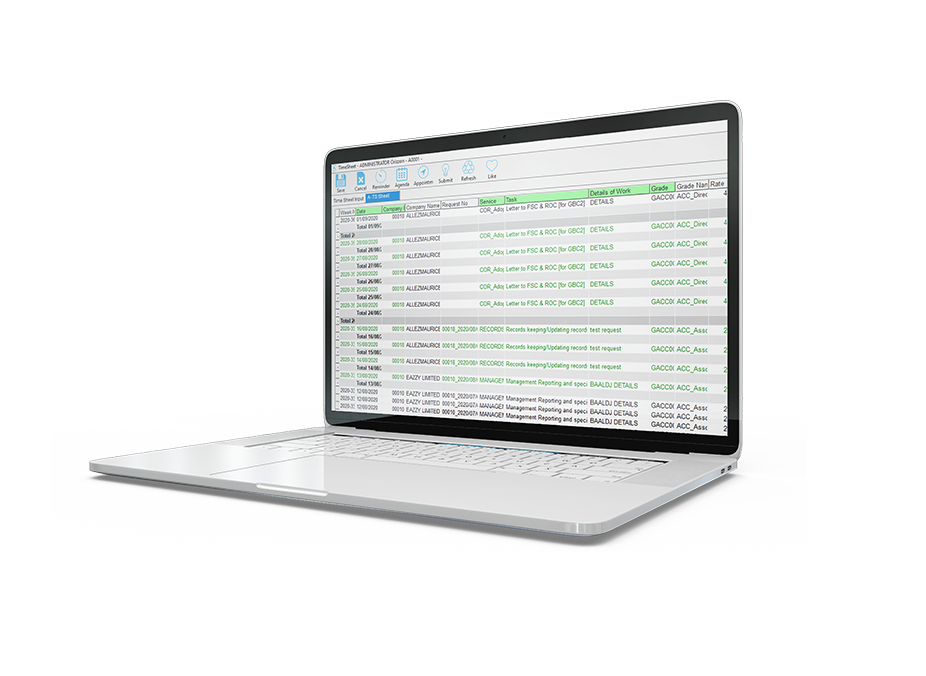 Are you Interested in our EAZZY Software?